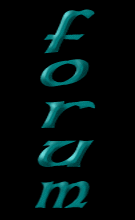 The LOTR Movie Site
February 28, 2001

Agree With Tom K.
Jay R.

Tom hit it right on the head with his article on 2/26/01 when he said that this is one case where the movie needs to be as close to the book as possible. I am always disappointed when I see a movie based upon a book (with the exception of one or two Tom Clancy books). This idea of needing to keep movies at a certain length is ridiculous. The record industry had the same impression back in the 50's keeping songs to around 2 minutes. Now they are between 4 and 5 minutes and some of the most memorable, profitable and revered songs of all time are the anthems which are some of the longest songs recorded:

Stairway to Heaven: Led Zepplin
Dream On: Aerosmith
Hotel California: The Eagles
Inagrada Davida: Iron Butterfly
American Pie: Don McLean
Layla: Derek & the Dominoes
Bohemian Rhapsody: Queen
Born To Run: Bruce Springsteen
Freebird: Lynyrd Skynyrd

Need I go on? Obviously the record industry was wrong. Could the movie industry be wrong as well?

A good story takes its own course and justice will not be done to this trilogy if the movie studios are going to apply a standard movie formula to this film. Look at Gone with the Wind and Titanic!

There is the potential for this film to be an all time classic just like the book. Don't screw it up.