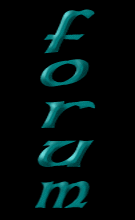 TolkienMovies.com
April 22, 2001

Opinions on the Hobbits
Lauren S.

Personally, I'm a hobbit enthusiast, so I paid close attention to the actors cast as the four hobbits of the Fellowship. Elijah Wood is, in my opinion, probably the best actor cast according to resemblance; the first time I saw him as Frodo, I couldn't believe it. Elijah just is Frodo, no doubt about it. He's one of those actors who, despite being incredibly talented, has been shoved around in movies dwindling from mediocre to forgettable to downright sad ("The Faculty"?! I mean, that's one time he should have just said NO). Whenever I talk about him being cast as Frodo, I find it hard to avoid using the phrase "career jumpstart (see? It's impossible)." Sean Astin I know nothing about, so I can't help there. So that brings me to the 2 unknowns I DO know about: Dominic Monaghan (Merry Brandybuck) and Billy Boyd (Pippin Took).

I have watched Dominic Monaghan as the cheeky Geoffrey Shawcross on almost every episode of "Hetty Wainthrop Investigates;" to be honest, he's the only reason I watched the show at all. He's a fine young actor who can be extremely funny, and then proceed to flip around and be dramatic as well. His cockiness and cheekiness suit Merry to the quick. Excellent choice, PJ!

Billy Boyd, on the other hand, is insane, based on the few snippets I've seen of him. He's a perfect Pippin; in fact, he's another actor who exactly resembles my first interpretation of the character. Want evidence? Just look at the picture of him in the "Cast" section of the official LOTR movie site––those sparkling eyes and mischievous grin should be convincing enough. However, what I'm anxious about are some of the dramatic scenes, like Pippin's encounter with the Palantir. Can he go from playing the clown to being totally frightened and serious? Like everything else, we'll just have to see.