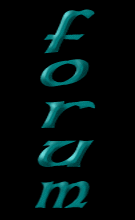 TolkienMovies.com
April 23, 2001

Liv Tyler in the L.A. Times
John R.

Here's the link:

http://www.calendarlive.com/top/1,1419,L-LATimes...html

Traveling around promoting her new sexy movie "McCools", Liv makes some unsettling remarks about the Lord of the Rings movies: she was in New Zealand for 1 1/2 years; she has a modest role in an ensemble cast; she plays the role of an elf queen not found in the book; and she wasn't paying much attention. Her gripe is that her time out of the country has cost her roles in other pictures. Here's hoping that Liv doesn't destroy the movies, the same way Julia Roberts single-handedly destroyed "Hook" in her miscast role as Tinkerbell.