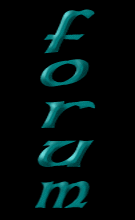 TolkienMovies.com
May 17, 2001

LOTR is a Nazi Book?
Colinmckenzie

Today (11/5/2001) the very important italian newspaper "La Repubblica" published an article from the Cannes Film Festival by big Italian journalist Natalia Aspesi who insulted: 1) the memory of J.R.R. Tolkien 2) his best literary work The Lord of the Rings 3) the huge mass of fans who, in each part of the Earth, love this book since its first edition in 1956. Writing about the LOTR Cannes Day Natalia Aspesi used these words: "…this fantasy saga, A LITTLE BIT NAZISKIN, written by the English philologist J.R. Talkien (you read it right, she wrote J.R. Talkien, N.d.R.) whose book, for his celtic mythology passion, will be used in the formigonbossiane schools (Formigoni and Bossi are two conservative Italian politicians who want, especially Bossi, to separate Lombardia country from the rest of Italian nation. Bossi is a friend of Austrian politician filo-nazist Haider, N.d.R.) as basis text". We suppose that Natalia Aspesi didn't read the book. The article is full of other mistakes as "Jan McKellen" instead of Ian McKellen and wickednesses as describing Liv Tyler as fat and LOTR fans as a sort of maniac, psychopathic persons who will go crazy if the costumes of the movie won't be the same described in the three books. She attacks also the New Line budget strategy. Can you imagine anything more offensive?

For now we are the only journalists who took position against Aspesi words on our LOTR Italian site (click here) with an article of our director Francesco AlÚ. Aspesi is one of the biggest Italian journalist and "La Repubblica" is the second Italian newspaper for readers and sales.

If you want to protest with us, please send your opinion at our dedicated e-mail address tolkien@caltanet.it. We will collect all the letters and we'll write to "La Repubblica". Please join us.