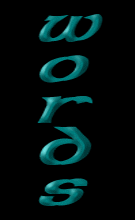 Evening Post
November 20, 1998

Wizard Wants to Lord it in the Rings
Simon Beattie

The Wizard of Christchruch says he should have a starring role in The Lord Of The Rings as "there is no one quite like me in the world." The Wizard, alias Ian Brackenbury Channel, has been a fixture of Christchurch's Cathedral Square for the past 30 years, sharing wisdom and spiritual guidance with passersby. He was in Wellington yesterday to promote his autobiography, My Life As a Miracle, which details his life as a "living work of art."

With such credentials, the Wizard said The Lord Of The Rings director Peter Jackson should look no further for an actor who could put the audience under his spell. "I think I should be in it, being the only national wizard in the world. I have been in things before and I'm quite an actor," he said. The Wizard, who reveals that he chose to give birth to himself in 1932, would rather play a character with an evil slant - maybe Saruman - as the "others are a bit wet."

English-born, the Wizard, who has had careers in the Royal Air Force and as a university lecturer, said the title of his book was not his own, but it did suit his magical specialty -- the raindance. He had now performed four in a row that had worked, including making rain fall in the Australian outback. Like all good wizards, the Wizard has an arch-enemy, a foe who constantly irks him -- the media. They often portray him as "someone who is on drugs."