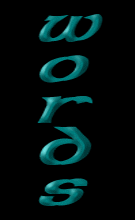 The LOTR Movie Site
July 10, 2000

Article on Dominic Monaghan
Eric B.

I saw in my newspaper an article about Dominic Monaghan in the TV Mailbag of the Dallas News. Unfortunately my scanner's down, so I'll just write it out. The article is written by Norma Cavazos. Here it is:

Q: I watch the PBS series "Hetty Wainthropp Investigates." I was wondering if you had any information on the star, Dominic Monaghan, who plays Geoffrey Shawcross. He is a wonderful actor, and it seems like nobody knows anything about him. I heard a rumor that he was going to be in the movie version of "Lord of the Rings." Is this true?- A.A., via e-mail

A: The 22-year old actor is from Manchester, England, and has appeared in a number of theatrical and television productions, including "Hetty Wainthropp Investigates" and the recent "Masterpiece Theatre" production of "Monsignor Renard." Monaghan began work on the "Lord of the Rings" trilogy last October. He is cast in the supporting role of Hobbit Meriadoc Brandybuck, joining stars Elijah Wood, Sean Astin, Liv Tyler, and Cate Blanchett. That first film," The Fellowship of the Ring," will probably be released in December 2001, with the next two parts following in subsequent years.