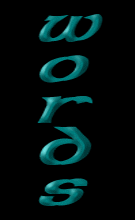 Official X-Men Site
Sir Ian McKellen


The LOTR Movie Site
July 16, 2000

My Take on Sir Ian McKellen as Magneto
Matthew Bass

My brother and I got a chance to see X-Men on July 14th, opening day. The theatre was pretty crowded considering it was only 6:20. I noticed that the 7:20 showing had already been sold-out. The latest numbers show that X-Men made $21.4 million on the first day, which ranks it as the third most lucrative film opening in history (The Lost World is second with $21.6 million and, of course, Star Wars: Episode I, which made $28.5 million). I believe the success of the film would have been greatly diminished if not for the Sir Ian McKellen's stupendous performance as Magneto in the film.

What can I say? McKellen was Magneto. His performance in the film was flawless and superb. I loved the way he delivered some of his lines. At one point, I ever heard an inflection that sounded a lot like Gandalf. Did anyone else catch this? I can't remember where it was, but for an instant, Magneto turned into Gandalf. McKellen is going to add a lot to The Lord of the Rings and I think Peter Jackson made an excellent casting choice.

Of course, McKellen wasn't the sole reason why I enjoyed the movie, but I doubt I would have a craving to go see it a second time if he wasn't in it. He has the ability to get across to you that this is a bad guy. I think the chess game at the end of the movie was the best scene. McKellen's expressions during this scene were incredible. I am left hoping that Paramount will give him more screen time in the inevitable sequal to this fine film.