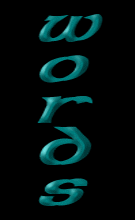 Evening Post
Police Proceeds



The Evening Post
July 27, 2000

Investigations Ongoing
Staff Reporter

This column accompanied the printed version of a recent article concerning Wellington police cracking a Lord of the Rings theft case.

More people could be arrested in relation to thefts from The Lord of The Rings, its producers say.

Publicist Claire Raskind said investigations were continuing. "While we believe we have secured all of our missing property, there are other suspects involved in these cases who may ultimately face prosecutions. We continue to work closely with the New Zealand police and we appreciate their dedication and help in resolving these matters".

The thefts of props and footage follow intense interest in any scrap of information about the top-secret film project. The film company has zealously guarded any release of unapproved information, including restricting access to sets and information about the film. All cast and crew have to sign a confidentiality agreement.

Auckland-based fan Erica Challis, New Zealand editor of the fan website TheOneRing.Net was charged with a trespass notice in January from entering sets, although she said she hadn't been on any. A week later the film company invited her on to the set.

Last month, it moved to stop bidding on a sword -- claimed to be from the set -- on a US-based Internet auction site Ebay. It had attracted bids up to $4250.

Fan websites also claim at least one specially designed film jacket, a gift to some crew members, was sold via the internet for about $1500.