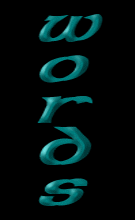 Xenite.org
August 4, 2000

I Have Found a Great Tolkien Band
Michael Martinez

Those of you who check Xenite.Org or are on our Middle-earth mailing list may already have seen this, but I thought I'd plug the group directly to the other Tolkien webmasters anyway.

I was browsing news headlines, actually just killing time, and I saw one about "Lothlorien". "Well, there might be some Tolkien-related content there," I thought, so I clicked on it. The news article was from the New Zealand Herald Online, and they were profiling New Zealand artists who are popular on MP3.Com.

Now, I don't know if this group has been brought up by any of the rest of you, but I heartily endorse them to anyone who has even the slightest interest in Celtic music. They are great, and their fans know it.

http://artists.mp3s.com/artists/99/lothlorien.html

The song "She moved through the fair" blew me away. I was instantly reminded of "In the arms of the Angel" from "City of Angels", as well as a popular Celtic song from XENA: WARRIOR PRINCESS that was done a couple of years ago. (This is a traditional Celtic tune, not an original song.)

You can read the New Zealand Herald article here:

http://www.nzherald.co.nz/storydisplay.cfm?storyID=146677&the
section=technology&thesubsection=general

I think this band would be ideal for doing the song for the end credits. Which is not to say I don't like Glass Hammer still, I do, but I think Peter Jackson would really love this group, especially since they're already in New Zealand.