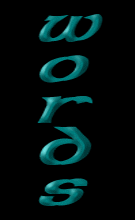 The Independent
Frodo Baggins


The Independent
August 29, 2000

A Dog's Life Improves
Peter MacDiarmid

For a century the United Kingdom has imposed a six-month quarantine on all pets entering the country. Now some, like Frodo Baggins (above), who sailed on a ferry from Calais, France, to Dover, can immediately clear British customs if a pet passport issued by a vet declaires them rabies free.

In the pilot program dogs and cats arriving on specified routes from 22 European nations can get rabies shots abroad. A microchip imbedded by the vet confirms identity. The passport must also show the pet clear of ticks and tapeworms within 48 hours of entry. In the first month the owners of around 600 pets paid for the $450 procedure.