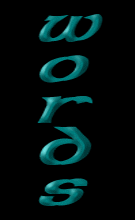 Xenite.org
September 9, 2000

Angela Dotchin Casting Rumor
Michael Martinez

Earlier this evening I stumbled across a rumor (on a Cleopatra 2525 We site) that Angela Dotchin (from Jack of All Trades) had been cast in "The Lord of the Rings". In doing some research on the rumor I found references to her trying out for "Star Wars: Episode II". No one really seems to know what's going on, but many of you have contacts that, frankly, I don't have. So I'm passing this one on to the rest of you, and will appreciate a heads up if anyone can find any facts on the matter.

Here is the article I just posted on Xenite.Org's LOTR movie Fact/Rumor Roundup:

http://www.xenite.org/faqs/lotr_movie/news_0000/230.html

Is this really big news? Not to Tolkien or Star Wars fans, I suppose, but Xenite.Org has its fingers dipped in a lot of fandom pots, so to speak. I know that fans of JACK OF ALL TRADES, YOUNG HERCULES, and HERCULES: THE LEGENDARY JOURNEYS would love to find out the facts, and the Star Wars and Tolkien fans might get a kick out of the Six Degrees-like connections this otherwise minor story brings together.