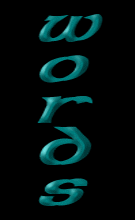 The LOTR Movie Site
September 15, 2000

TV One News Item
Sharon

I just caught half of a TV One news item tonight They were at the Edoras set, and had some fantastic shots of the set, in mist -- very dramatic! Great close-ups too Just for fun they put one of the far away shots in widescreen format, and it looked just fantastic. It gave me goosebumps!

They interviewed a crew member who said that the road was washed out two days ago by heavy rain, and the river decided to divert itself almost through their camp, and generally the weather has been a right nuisance! But he was very upbeat, and they all seem to be taking it in their stride! They said they would be filming there for a few weeks.

It might be worth keeping half an eye on the TV One News website (http://onenews.nzoom.com/default.htm) in case they put up an mpg of some of it (unlikely but possible).

Editor's Note: The Realm of the Ring managed to capture the segment Sharon is talking about and convert it into MPEG format. Check our Media area.