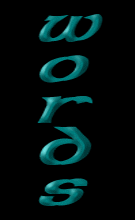 Christchurch Press
The Edoras Set



Christchurch Press
September 17, 2000

Lights, Camera, Action...
John Keast

High up beyond the Ashburton Groge, on a craggy hill where boundary riders once shared their Sunday grog, a place from another world has risen.

It is Edoras, capital of Rohan, and this is the world of The Lord of the Rings.

Yesterday, on a still day and in golden light, filming began at Edoras, built on Mount Sunday at Mount Potts Station.

For two weeks the vast array of extras and film crew working on the Peter Jackson films of J. R.R. Tolkien's classic trilogy wil work all hours of the day and night to complete scenes from the second of the films. If it rains, all will move to a wet-weather set.

When the filming is done, Edoras -- a great castle facade rising from the rocks -- will go.

It took six months to create the castle atop Mount Sunday.

First they built a road 600m up, winding around the rocky outcrops, and then, in light but sturdy material, created Edoras.

Publicist Claire Raskind said the work had not been without trial, andthose woking on the set had found that the gorge can tunnel a fair wind.