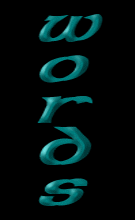 Ashburton Guardian
The Edoras Set



Ashburton Guardian
September 17, 2000

Edoras Comes To Life in the Foothills
Staff Reporter

A satin softness of snow drapes the rugged backdrop to Edoras, the mystical cptial city of Rohan, in J. R. R. Tokien's Lord of the Rings movie trilogy.

Sited on Mount Sunday, where decades ago hardy Mid Canterbury boundary riders would gather to sample home brew on the Sabbath, the Gothic-style city blends into the mountains looking for all the world as though it was built by God's hands rather than by that of man.

The set of Edoras, more than 70 minutes south of Methven, took builders working six-day weeks, six months to complete -- sometimes in the atrocious weather conditions.

To the untrained eye, the buildings look solid and formidable. Production company Three Foot Six (so named for the height of a hobbit) crew explain they are merely facades, hollowed out structures made of polystyrene and timber, and used as offices by the crew.

The roofs, however, are a work of art, hand-thatched to exact specifactions to ensure the authenciticy of J.R.R. Tolkein's Middle Earth of 7000 years ago.

Today, Edoras is a hive of activity with some of the 150 cast and crew, up to 200 extras and up to 100 horses swarming the lowlands of the Rangitata River, shooting scenes for the three titles in the saga, The Fellowship of the Ring, The Two Towers and The Return of the King.

Unit publicist for the $360 million production, Claire Raskind said shooting will continue in Mid Canterbury for the next two weeks, Monday to Saturday, before returning to Wellington and then Queenstown.

When the Ashburton Guardian visited the set yesterday, stars Liv Tyler, Cate Blanchett, Brad Dourif, Sir Ian Holm, Christopher Lee, Sir Ian McKellen and Elijah Wood were nowhere to be seen, although we were advised some had been driven to the set, earlier that morning.

Film director, Peter Jackson was also absent from our prying camera range.

Ms Raskind said there is nothing particularly glamourous about life on the set -- it is hard work and more hard work six days of the week. Depending on the scene to be filmed, many of the cast and crew, including extras, are up at 4:30am to begin the more than 70 kilometre journey by bus to the isolated location, before being costumed and made up ready for filming to begin.

Once filming is finished early October, the company intends to 'strike the set', or return the area to its original state.

Ms Raskind said it will take a building crew and team of full time nursery-men about two months to restore the landscape and vegetation back to au-natural.

The film will be ready for screening in New Zealand by 2002.