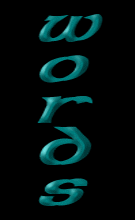 The LOTR Movie Site
September 19, 2000

News From Around the Web
Matthew Bass

Read on for LOTR tidbits from Entertainment Weekly and Winona Kent's The Compleat Sean Bean web site.

Drew F. shared the following with us via our feedback form a few days ago:
Great site! I always come here first and then watch the other sites play catch up. Just wanted to let you know, the latest copy of Entertainment Weekly magazine (#559 Sept. 15 2000) says the seemingly inevitable SAG and WGA and AFTRA strikes will not affect our beloved movies. "...major movies like Ocean's Eleven, A.I., Spider-Man, Jurassic Park 3, Harry Potter and the Sorcer's Stone, and Lord of the Rings will all be virtually completed before the strike deadlines." So we can rest easy on that point. Thanks!
Nona has the scoop on an issue that Sean Bean (Boromir) is involved in:
According to a recent issue of a Hampstead newspaper (Hampstead is the north London suburb where Sean Bean lives), Sean is helping to try and save a towering ash tree in a neighbour's back garden from the axe.

Sean has joined fellow residents in Belsize Park, who are campaigning to save the 70ft tree from destruction, claiming it brings an "incalculable contribution" to their leafy neighbourhood.

The tree, which straddles the border between two roads, stands in the garden of Professor Joao Monjardino who claims it is damaging the foundations of an extension made to his property in 1985.

Professor Monjardino, who works at St Mary's Hospital, Paddington, says tree experts commissioned by his insurance company have said it must be removed.

He said: "I have lived here for 35 years and my wife and I would like to save the tree if possible. It is a beautiful tree and it would be a shame to see it go.

"But the matter is out of our hands. We have to take the advice of the report because it has been compiled by tree experts and they believe that felling the tree is the way to solve the problem."

He added: "I am sure the neighbours would do exactly the same if they were in my position. Anyone who is a property owner knows that looking after the safety of your property is a priority."

But neighbours say the giant ash makes an "incalculable contribution to the streetscape.... and its loss would be an environmental and visual disaster".

They have suggested that pruning, rather than felling, the tree would be a possible solution.

Several letters of objection, including one from Sean Bean, were sent to Camden Council, which has now granted the tree a temporary reprieve.

But residents are angry that they were left to find out about the proposed felling by word of mouth.

David Jordan said: "The council warned us that the sycamore and lime trees near the ash would be pruned and we had no objection to that. But they gave us no indication as to the fate of the ash tree.

"We feel it belongs to everybody although it happens to have its feet in Mr Monjardino's garden."

It is not the first time the tree has been the target of a felling order. In 1982, a similar move was single-handedly blocked by resident and former actress Jenny Fernald, who co-starred in the classic 1946 film Black Narcissus.

She said: "Since I stopped the tree from being bulldozed in 1982, there have been no problems. That same year, it was granted a Tree Protection Order. But suddenly - wallop! It's started up again."

The residents have until September 28 to present their case to Camden Council. They plan to compile a report, including information from their own tree expert, in favour of the tree's survival.

Sean Bean, who is currently working in New Zealand, was unavailable for comment.

Got something to add to our next update? Send it to me!