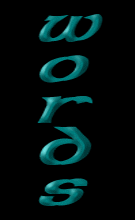 The Compleat Sean Bean
October 1, 2000

Red Squirrel Charity Auction Has Ended
Winona Kent

The bidding has now ended, and Sean's sketch of an endangered red squirrel has sold for a high bid of £365.

Among his fellow actors and entertainers, Sean's contribution ranked highly -- with Michael Caine's sketch selling for £160, Kenneth Branagh's for £50, Jane Asher's for £65 and Joanna Lumley's for £165.

A sketch by Paul McCartney sold for £4,120.

More than 200 stars agreed to take part in the "scribble a squirrel" competition to raise awareness of the plight of the mammal, which could become extinct in England in the next decade.

The pictures were auctioned on the Internet during Red Squirrel Week.

The auction ran for two weeks and will raise money for the North East Wildlife Trust and The Calvert Trust, charities which both work to raise awareness of the dangers facing the red squirrel in England.

The auction ended 29/09/2000 11:00 PM.