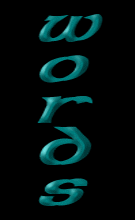 The LOTR Movie Site
October 5, 2000

Create a Multimedia Tolkien Presentation
Matthew Bass

I received an e-mail from Hans Jakobsen, a Norweigan, a few days ago. He had an excellent idea that I think would benefit Tolkien newbies who visit this site.

Wouldn't it be great to make available on this site a multimedia presentation, with pictures, text, music, and voice, that would serve as a sort of introduction to someone who is new to J.R.R. Tolkien's works? Basically, what Hans thinks would be nice is a multimedia tutorial, educating newbies about the places, characters, races, history, and languages of Middle-earth.

Personally, I think it's a great idea. The only problem is that I don't have time right now to coordinate such a massive effort. Hans has volunteered to do so. If you're interested in helping out with a project like his, drop him an e-mail.

If something good enough can be produced, I'd be more than willing to post it in its own section right here on the site for the world to view.