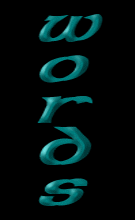 The Compleat Sean Bean
October 21, 2000

Vicar of Dibley on BBC America
Winona Kent

Sorry about the short notice.

BBC America will be broadcasting Sean's appearance on the Vicar of Dibley on Saturday October 21 at 3pm (Pacific time).

The Vicar of Dibley is a comedy series starring Dawn French, about a female vicar in a small British town. Sean's appearance is a cameo, during a dream sequence in which Dawn French's character dreams of getting married....

He plays himself :))

Check your times locally.