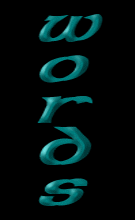 The L.A. Times
Full Article (351K)



The L.A. Times
October 25, 2000

New Zealand's Rising Star
Susan Spano

WELLINGTON, New Zealand--What have movie stars like Ian McKellen and Cate Blanchett been doing in this windy little city at the bottom of New Zealand's North Island? Did they take a wrong turn on the way to Cannes or New York? Don't they know it's no place to have their pictures snapped?

Still, they and other movie people from around the globe have been converging on Wellington since late last year to make a trilogy of fantasy films based on J. R. R. Tolkien's "Lord of the Rings." The three widely anticipated special-effects extravaganzas, slated to premiere in December 2001, are being shot around New Zealand by Kiwi director Peter Jackson. As the production headquarters, Wellington is at the center of the action.

The idea that the limelight could find unassuming, unexciting Wellington would have been laughable a few years ago. In those days, a sort of earnest frumpiness prevailed in a city that has long been upstaged by Auckland, the country's transportation and finance center, on the north coast. But now it's a whole new cricket match in New Zealand, and Wellington's at the wicket.