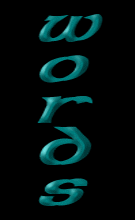 The Compleat Sean Bean
November 9, 2000

Sean Bean's Next Movie Project
Winona Kent

Sean is currently on location in Berlin filming EQUILIBRIUM. This was formerly called LIBRIUM but the name was changed last month. It stars Christian Bale and Emily Watson. The story is set in a future society, where citizens are prevented from expressing emotions and are controlled by militaristic police with the enforced use of a dehumanizing drug.

An agent, John Preston (Christian Bale), whose job it is to administer the drug, finds himself experiencing a spiritual conversion, which puts him in direct conflict with his position and his superiors.

He joins an underground resistance group in an attempt to destroy the city's ruler.

Taye Diggs plays Preston's partner, while Angus MacFadyen plays the "villain" who controls the society.

Director Kurt Wimmer wrote the 104-page script for the film, which is produced by Dimension Films and Blue Tulip Productions (Jan De Bont and Lucas Foster).

I don't know what part Sean is playing yet. (sorry) Production started on Equilibrium began on 19 September 2000, in Europe, with locations including Berlin.