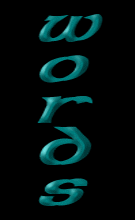 The LOTR Movie Site
November 11, 2000

The Hobbit: London Stage Show
John Badenhorst

Hail to all members of the Fellowship!

The hottest news on LOTR is, of course, the movies currently being filmed in New Zealand. But as they are still a year off hitting the screens, here's some good theatrical news to go on with. London's West End will be playing host to the acclaimed production by Vanessa Ford Productions of THE HOBBIT, adapted by Glyn Robbins and directed by Roy Marsden, which previews at the Queen's Theatre from Tuesday 12th December, following a sold-out national tour.

We have pleasure in sending you a selection of images from the show, which follow below, and would be glad if you could feature them on your site. Should any of your members wish to book seats for the show they are welcome to dial the dedicated Hobbit booking line on 0207 494 5522. The bonus is that anyone booking a pair of tickets through this number will receive a free Hobbit T-shirt, destined to become a new LOTR collectible.

BORKOWSKIPR will soon be featuring press releases and reviews from THE HOBBIT on its web site. To comment on the show or to make any requests, feel free to e-mail us on nourish@borkowski.co.uk.