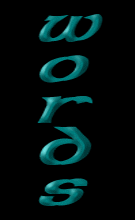 Manawatu Standard
John Rhys-Davies



Manawatu Evening Standard
November 26, 2000

Rings Actor Has Audience Spellbound
Staff Reporter

He came, he read, he left. Welsh actor John Rhys-Davies left a packed audience at the Palmerston North City Library spellbound on Thursday lunchtime as he kicked off a marathon reading of J R R Tolkien's Lord of the Rings.

About 100 people crammed into a part of the library which has been transformed into a cave for the readings. They are expected to take four or five days.

The actor, who plays the dwarf Gimli in Peter Jackson's Lord Of the Rings movie, read the first chapter of the classic book for an hour, but was unable to finish it before his time was up.

He also spoke about the massive exposure New Zealand would receive once the trilogy was released.

"This is going to be enormous for New Zealand. Half the world wants to see them (the films) already," Rhys-Davies said.