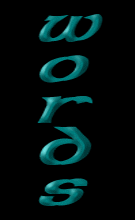 The Compleat Sean Bean
November 30, 2000

Sean Bean on TV Around the World
Winona Kent

United States

Ronin
Sat Dec 2 10:00P SHOE- Showtime
Tue Dec 26 02:00A SHOE- Showtime

Sean plays Spence, the British weapons expert.

Storyteller
The True Bride
Wed Dec 20 05:00P HBOF- HBO Family
Tue Dec 26 06:35P HBOF- HBO Family
Wed Dec 27 05:35A HBOF- HBO Family

United Kingdom

Stormy Monday
22:00 Wednesday 29th November
Showing on Film Four.

Sean stars with Melanie Griffiths, Tommy Lee Jones and Sting.

Ronin
20:00 Sunday 10th December
Showing on Sky Premier 1.

Canada
The Vicar of Dibley
Thursday, Nov. 30 at 9:00 pm. (Eastern time)
TVOntario. (They are doing their fund raising
right now so allow about 7 minutes at the start)
Sean makes a cameo appearance as himself in
the episode called "Spring"

Holland/Belgium
Inspector Morse: Absolute Conviction
December 30th
Channel: Canvas
Sean is one of the stars of this episode.

Germany
Airborne - December
Premiere - CineAction
20.12. 21:55
24.12. 8:35
30.12. 22:45
Sean plays Toombs, the villain.