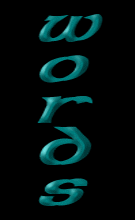 Science Fiction News
December 5, 2000

Rings Enters Home Stretch
Staff Reporter

Peter Jackson is on schedule to wrap principal photography on Dec. 22 for The Lord of the Rings, the film trilogy he's been directing in New Zealand for the last 14 months, E! Online reported. First and second units returned from location shooting in Queenstown and Twizel in mid-November, and cast and crew have been busy with cleanup work--interiors and blue-screen shots at Wellington's Stone Street Studios, the site reported.