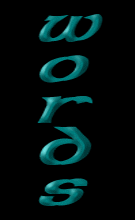 The Dominion
December 22, 2000

Rings Cast Celebrates
Staff Reporter

Fifteen months of film production drew to a close last night on Wellington's waterfront at The Lord of the Rings end-of-shoot party for cast and crew.

Arriving at the party – called Escape from Middle Earth – in trademark shorts and sneakers, director Peter Jackson said he was looking forward to a break before getting back to the studio to cut the film.

He was joined by about 2000 stunt hobbits, out-of-character orcs, elves and foilage-free ents (giant tree characters), along with production staff and crew.

The scheduled release dates of the three films of J R R Tolkien's fantasy classic are: The Fellowship of the Ring, December 19, 2001, The Two Towers, Christmas 2002, Return of the King, Christmas 2003.