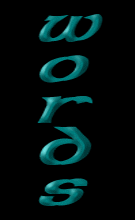 Ain't It Cool News
December 26, 2000

Parts IX and X of a Geek's Adventure in Middle Earth
Staff Reporter

The ninth and tenth parts of Harry Knowles' adventures in New Zealand have been posted. You can access them at these URLs:

Chapter 10: Tour of Jackson's house and film memorabilia.
Chapter 9: The wrap party and blooper reel.
Chapter 8: Gandalf and Aragorn plan Mordor assault, etc
Chapter 7: Denethor's Hall and Alan Lee.
Chapter 6: Aragorn's Coronation, the Corsairs of Umbar, etc.
Chapter 5: Weta Workshop, blue screens, marquettes, and props.
Chapter 4: Denethor, Treebeard, accents, Faramir and Eowyn's wedding, etc.
Chapter 3: The doors of Moria, Fangorn Forest, Gandalf's resurrection, etc.
Chapter 2: Faramir, Howard Shore, and the trailer.
Chapter 1: Minas Tirith.