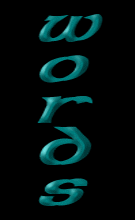 Newsweek
December 26, 2000

A Feast of Film
John Horn

Jan. 2001 — After last year's inconsequential lineup of movies, some Hollywood executives are starting to sound like football coaches justifying dismal records. Next season we'll aim higher. Execute better. Surprise the naysayers.

Yet beyond every empty show-business pledge hides a tiny truth. A year after 1999's American Beauty proved you can be audacious, profitable and win oodles of Oscars, Hollywood is assembling a slate—including the first movie installment in the "Harry Potter" child-wizard series—that in its better moments may remind us that moviegoing need not be as inane as Battlefield Earth. Baz Lurhmann (William Shakespeare's Romeo + Juliet) has constructed Moulin Rouge, a mind-bending musical set in the 1899 Paris nightclub.

Filmmaker Neil LaBute, who surveyed contemporary coupling in Your Friends & Neighbors, turns his focus on the love lives of academics studying 19th-century poets in an adaptation of the novel Possession. And Sam Mendes, the Academy Award-winning director of American Beauty, is collaborating with Tom Hanks in a movie version of the violent novel Road to Perdition, in which the good-guy actor plays a Chicago gangster avenging the murder of his favorite son. "It's about the secret world your parents inhabit that you never really know," Mendes says.

The final test of whether Hollywood delivers on its word comes next December. That's the debut date of the first episode of the Lord of the Rings trilogy, the most ambitious and expensive undertaking in recent entertainment history. Made at a stunning cost of $270 million and filmed over more than a year, the production comprises three separate movies, to be released one a year through 2003. Each film is based on one of the books in J.R.R. Tolkien's classic sword-and-sorcery trilogy. Director Peter Jackson (Heavenly Creatures) faces the difficult task of satisfying legions of Hobbitheads while creating an accessible story for those who don't know the difference between the dragon Smaug and the evil Sauron. "You're not making The Lord of the Rings if you make less than three movies, at least in a faithful version," says Jackson, who spent two years planning the production, featuring Elijah Wood, Ian McKellen and Cate Blanchett.

Luhrmann's interpretation of Moulin Rouge borrows as heavily from the 1970s club scene as it does from Toulouse-Lautrec. Part musical, part Orpheus myth, part historical romance—and all visual pyrotechnics—Luhrmann's film, he has predicted, will either astound audiences or leave them demanding refunds. Starring Nicole Kidman as a courtesan-chanteuse and Ewan McGregor as a smitten songwriter, Moulin Rouge embodies one of the more overused words in the cultural canon: it truly is postmodern. Employing dance moves and song lyrics decades ahead of their time (including selections from Madonna and Fatboy Slim), Luhrmann seeks to create a narrative about a "combination dance club, theater and brothel" in 1899 that "moves from high-camp comedy to tragedy very quickly." The real club's dancing was so energetic that performers actually died on the job, and Kidman was injured while rehearsing. "It has to be the club of everyone's dreams," the director says. "It looks like heaven. But it's really hell."

Recent books and movies have given us few characters as satanic as Dr. Hannibal Lecter, from The Silence of the Lambs. Anthony Hopkins will reprise the flesh-eating gourmet in Hannibal, in which Julianne Moore replaces Jodie Foster as FBI agent Clarice Starling. The odd twist in Thomas Harris's sequel is that Lecter turned likable as the novelist revealed that his most-wanted protagonist was scarred by a childhood horror; Lecter becomes Starling's occasionally benevolent protector. Director Ridley Scott saw the character's about-face as an opportunity. "In Hannibal you can explore his vulnerabilities much more," Scott says. "It's an illicit love story where nothing is ever consummated." Consumed is a different matter.

If Scott faced hurdles in adapting Hannibal, LaBute had to climb a literary mountain bringing A. S. Byatt's Possession to the screen. It was a challenge that stumped ear-lier directors Sydney Pollack (Random Hearts) and Gillian Armstrong (Little Women). The 555-page novel traces complex literary themes, evoking poets Robert Browning and Christina Rossetti. And the plot defies Hollywood categorization: a pair of modern-day academics (Gwyneth Paltrow and Aaron Eckhart) explore the secret epistolary love between the two Victorian writers (Jeremy Northam and Jennifer Ehle). LaBute finds the tale surprisingly contemporary. "We think of [Victorian poets] in a quaint way," he says, "but they have real passions. They are taking risks that characters in the present wouldn't dream of."

Director Michael Mann (The Insider) has similarly been drawn to risk takers, and his new film about Muhammad Ali is no exception. Will Smith, who trained for six months and bulked up to 218 pounds, plays the title role. Mann's film will follow Ali's womanizing, his punishment for opposing Vietnam and his association with the Nation of Islam. "He was the people's champion. He embodied the aspiration of people rising from below," Mann says of Ali.

The summer season literally opens with a bang, with the Memorial Day debut of Pearl Harbor from director Michael Bay and producer Jerry Bruckheimer. Assisted by special effects that fill the Hawaiian skies with 180 computer-animated Japanese planes, Bay is making both a 1941 war drama and a love story (this is Hollywood, after all). "My mandate was to be real," Bay says.

Writer-director Wes Anderson graduates from the offbeat, low-budget comedy Rushmore to the far more elaborate The Royal Tenenbaums, with a big-league cast: Paltrow, Ben Stiller, Gene Hackman, Danny Glover and Bill Murray. The film tells the story of a family of brilliant misfits who "peaked early" and now live under one roof. "It surprised me that Disney wanted to do this movie," Anderson says. "It didn't resemble anything on the docket." Which of course is why audiences might like it.

Finally, no fewer than three new animated movies will try again to expand the genre's narrow demographics. The entrants include Disney's Atlantis, an old- fashioned adventure story about the mythical lost city, from animation producer Don Hahn (The Lion King); Osmosis Jones, an edgy comedy about a nasty virus (Laurence Fishburne) who battles a trash-talking white blood cell (Chris Rock), and Monkeybone, which is set inside the mind of a coma victim (Brendan Fraser). All told, it looks like it could be a very good year indeed. But soon the movies and audiences will speak for themselves.