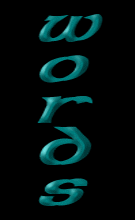 LOTR Movie Site
Cate Blanchett


Dark Horizons
January 2, 2001

The Talented Ms. Blanchett
Staff Reporter

It has been a whirlwind ride for Aussie Cate Blanchett, since journalist Paul Fischer first met the unassuming young actress on the set of Paradise Road. Defined by many of her contemporaries as the new Meryl Streep, Blanchett is never without work. Currently shooting the new film Bandits with heavyweights Billy Bob Thornton and Bruce Willis, Blanchett is happy to divide her repertoire between the small and the blockbuster. In between the two, there lay the Southern gothic thriller The Gift, which also stars Giovanni Ribisi, Keanu Reeves, Katie Holmes, Greg Kinnear and Hilary Swank. The publicity shy Oscar nominee took a brief break from filming Bandits, to talk movies, stardom, fairies and the gift of success. Paul Fischer spoke with Cate in Los Angeles.

Cate Blanchett would rather be on a film set than the perennial publicity trail. Doing interviews, from the outset of her career, has never been her favourite pastime. "I hate it and I don't think I'm very good at it". Fiercely protective, she is accompanied to this interview by not one, but two publicists. Perhaps all part her recent escalation into the world of movie stardom. Then she has changed a lot since first working in films back in Australia. "The more you do, the more confident you are in some areas, and then the more unconfident you are in others, so it's kind of odd. I think I'm actually happier. And I have no idea if that's got to do with where I am personally or professionally. I'm not as pessimistic, maybe". Blanchett's constant comparisons to Meryl Streep may bemuse this actress, but she is, after all, an actress who can slip effortlessly from one character to the next. Best known as Elizabeth 1, Blanchett's familiar long flowing hair has been severely cut short for the sake of art.