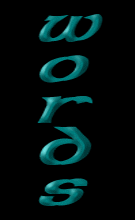 The Times
January 4, 2001

The Shows to See, the Music to Hear in 2001
James Christopher

...

Here's your Trivial Pursuit question for the new year. What took three years to plan, 438 days to shoot, employed 20,000 extras, 300 crew, and obliterated a $260 million budget? George W. Bush's election campaign? Not quite. The answer is even more preposterous. Think Lord of the Rings. Peter Jackson, clearly in a competition to find the most insane director in Hollywood, has done what civilised people would consider either impossible or pointless. He has distilled J. R. R Tolkien's mammoth Middle-earth epic into three live-action films to be released over the next three Christmases. With an estimated 1,200 special effects shots and a raft of mostly British stars (adopting West Country and Scottish accents), the film — or at least the first instalment, The Fellowship of the Ring — is destined for some sort of greatness.

Apparently Elvish is to be subtitled. It may well be the crowning moment for such stalwarts as Sir Ian McKellen (Gandalf), Ian Holm (Bilbo Baggins), Elijah Wood (Frodo) and Cate Blanchett (Galadriel).

...