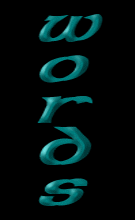 Entertainment Weekly
January 15, 2001

Three 'Rings' Circus
Noah Robischon

There is now one website to rule them all: the official Lord Of The Rings Trilogy site. The movie, which stars Elijah Wood as Frodo, Sir Ian McKellen as Gandalf, and Liv Tyler as Arwen, isn't out until Christmas, but Web heads have been buzzing about the epic directed by Peter Jackson (''The Frighteners'') for the past year. Friday's relaunch of the website, which is so detailed it includes a discussion of the hair color on Frodo's feet translated into 10 different languages (not including High-Elven), marks the beginning of the most ambitious online movie promotion to date -- and it's growing like Dark Lord Sauron's army.