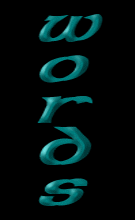 Newsweek
January 21, 2001

Movies: Cate Expectations
Jeff Giles

SHE GREETS YOU warmly, but warily. As you anticipated, Being Interviewed does not appear on her Top 10,000 List of Favorite Things. Blanchett is carrying half a dozen videos from Blockbuster—"Some Like It Hot," "Roman Holiday," etc.—and as an icebreaker you say, Do we have to watch all those? She smiles. "We could. It'd save us having to talk." Blanchett gets tongue-tied when forced to hold forth on the subject of Cate Blanchett. She'd rather discuss art, theater, Jane Fonda, the geological history of various continents—even the T shirt on that guy across the street. Before submitting to the interview, Blanchett transfers her wig to her assistant's handbag and deadpans, with a kind of deathbed gravitas, "I'm going to give you my hair."

Hair, no hair. Crown and robes or T shirt and jeans. Accent of any kind. Since her blazing breakthrough in 1998's "Elizabeth," Blanchett has proved herself to be an astonishing chameleon. This month she plays a small-town psychic in Sam Raimi's scary and touching supernatural thriller "The Gift." Raimi was working with a budget reportedly under $10 million. But he had no trouble getting people like Keanu Reeves to work cheap when they'd read the rich, layered script—and heard who'd be telling their fortunes. "Once they knew Cate Blanchett was starring in the piece," he says, "they knew they were going to be across from one of the best, if not the best, leading ladies in the world." The actress, who's married to screenwriter Andrew Upton, is reluctant to play the star game. She's always made idiosyncratic choices—she couldn't fit the Clarice Starling role in "Hannibal" into her schedule, but lobbied for a small part as the pointy-eared elf queen Galadriel in the upcoming film version of "The Lord of the Rings." How does she keep her agents from pushing her around? "Well, I'm an adult," says the Australian-born actress, 31. "It's very easy to revert to a second childhood in this business. If you allowed it to happen, you could have people literally telling you what to eat and what to wear. You know? It's kind of like, 'I can dress myself, thanks'."