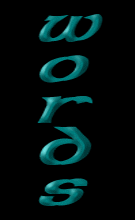 The Los Angeles Times
January 24, 2001

Something Familiar This Way Comes
Staff Reporter

Director Peter Jackson's lavish version of Tolkien's "Lord of the Rings" arrives Dec. 19 complete with two sequels at the ready, which will follow over the next two years. "It's the first time this has ever been done, making three movies at the same time," says Mark Ordesky, the New Line Cinema films' production executive. The beloved fantasy trilogy boasts a gargantuan price tag (reportedly $270 million for the three films) and premieres about the same time as another potential blockbuster adaptation, "Harry Potter and the Sorcerer's Stone," based on the book that almost single-handedly resuscitated the written word for children under the age of 10--and enchanted some grown-ups as well. "I think the two films will complement one another," says Ordesky, who points out that " 'Lord of the Rings' was the 'Harry Potter' of the previous generation." Filmed entirely in Middle Earth (actually New Zealand), "Rings" features such stalwarts as Ian McKellen and Ian Holm as well as Cate Blanchett and Viggo Mortensen, and Elijah Wood as the heroic Frodo.