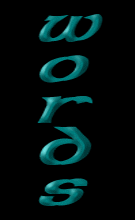 Harper Collins
February 17, 2001

J.R.R. Tolkien Interview
Staff Reporter

J.R.R. Tolkien was born on 3 January 1892. After serving in the First World War, he embarked upon a distinguished academic career and was recognised as one of the finest philologists in the world. He is best known as the creator of Middle-Earth and author of the classic works The Hobbit and The Lord of the Rings. His books are translated into over 24 languages and have sold many millions of copies world-wide.

He was awarded a CBE, and an honorary Doctorate of Letters from Oxford University in 1972. He died in 1973 at the age of 81.