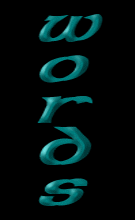 Under Bree Hill
February 18, 2001

Bree Now Open to Travellers
Staff Reporter

We are proud to announce the opening of Under Bree Hill, an interactive adventure on the net. Enter Middle-Earth's quaint town of Bree, after a long journey, and see what awaits you! Walk through the foggy streets, converse with locals and strangers, and enjoy a smoke with a genuine Eastfarthing pipe.

http://www.ancanar.com/bree

Come on in and enjoy your visit, leave your cares behind, and please stay as long as you like. Hospitality comes in all shapes and sizes, as we say in Bree.