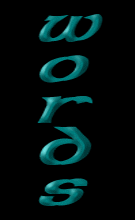 The LOTR Movie Site
February 26, 2001

Powerful PJ
Sharon

The Sunday Star Times in New Zealand recently named Peter Jackson as the 22nd most powerful person in the country.

"22. PETER JACKSON is our wealthiest and most powerful film-maker, a major player in Tinseltown and Wellywood. Anyone who can persuade the armed forces to supply extras for his epic Lord of the Rings for only $20 a day each has undoubted power."

He slotted in between the Prime Minister's pollster/spin-doctor and Cheryll Sotheran, head of Te Papa, our national museum. There was a cool pic of Edoras in the section too but I don't think it's new.