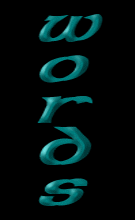 The LOTR Movie Site
March 8, 2001

On Vacation Until March 15th
Matthew Bass

I'm leaving on spring vacation tomorrow, so the site won't be updated again until March 15th, when I get back. I apologize for the delay, but I've just gotta get out of the house and away from work for a while.

While you're waiting, frantically searching the Net for a trace of Rings news, I suggest you visit the guys over at Tolkien Online. They always have the latest news, though they don't have as nicely organized an image directory as we have here! In any case, I'll be back on March 15th. Until then.