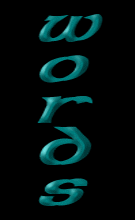 The LOTR Movie Site
March 29, 2001

Interview by Wired Magazine
Matthew Bass

Some good news here, folks. I got interviewed yesterday by Erik Davis, a reporter from Wired Magazine. The interview went very well. He told me that his article is expected to published later this year, so we'll be looking for it.

I referred to several sites during the interview, including The Realm of the Ring, Tolkien Online, Ringbearer, Ringzone, 25 Hobbits, and TheOneRing.net. If you don't get mentioned in the article, I just want you to know that you were mentioned as partners in helping to promote Tolkien on the Internet. You might have already been interviewed by Erik, but for what it's worth...

Anyway, I'd like to thank Erik for the interview. I had a great time and I hope he did as well. I'll have news regarding the article when it becomes available.