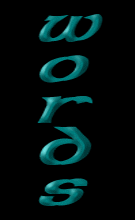 New Line Cinema
March 30, 2001

Michael Lynne Named Co-Chair of New Line
Staff Reporter

LOS ANGELES, March 28 -- Michael Lynne has been named co-chairman and co-chief executive officer of New Line Cinema, it was announced today by Bob Shaye, Chairman and Founder of the 34-year old studio. The company also announced today that it has extended long-term contracts to its senior management team and adopted a new operational hierarchy that places the studio's various divisions under the aegis of one of three executives: Rolf Mittweg, Toby Emmerich and Steve Abramson.

Mittweg, who will now serve as President and Chief Operating Officer of Worldwide Distribution and Marketing, will oversee both the Distribution and Marketing divisions, as well as New Line Home Video, New Line Television and the studio's Business Affairs unit. Toby Emmerich will preside over the studio's creative content as President of New Line Productions. New Line Music will continue to report to Emmerich, and Fine Line Features will also now report to him. Chief Financial Officer Steve Abramson will oversee Finance and Accounting, Human Resources, Information Technology, and New Line's long-term strategic planning and Business Development unit. Mittweg, Emmerich and Abramson will all report to Shaye and Lynne.

Divisional chiefs who have signed extended four-year contracts with the studio include Steve Einhorn, President of New Line Home Video; Jim Rosenthal, President of New Line Television; David Tuckerman, President of New Line Theatrical Distribution; Mark Ordesky, President of Fine Line Features; and Ben Zinkin, Senior Executive Vice President of Business and Legal Affairs.

"As we embark on a new corporate chapter under AOL Time Warner, we are rationalizing our business structure to take greater advantage of the special management skills of our senior executives," Shaye said. Referencing Lynne's promotion, Shaye said: "Michael and I have run this company together as partners and friends for more than a decade. He has been an excellent complement to me, and I am sincerely complimented in turn, by the loyalty, skill and creativity he has brought to bare. This promotion formally recognizes the dual stewardship that has guided this company through three mergers and an enviable track record of success."

"New Line has one of the most impressive, diverse and qualitatively distinctive release slates in our history," Lynne said. "As we prepare to launch franchise films like The Lord of the Rings, Rush Hour 2, Blade 2, and Austin Powers 3, we are counting on our management team to help us carry the studio forward to preeminence in the worldwide marketplace," said Lynne.

Prior to being named Co-Chairman, Lynne had served as President and Chief Operating Officer of the studio since 1990. Prior to his appointment as President, Lynne was New Line's outside legal counsel. He has served as a member of the studio's Board of Directors since 1983.

Mittweg joined the company in 1988 bringing with him some 20 years experience at the forefront of worldwide distribution.

The architect of New Line International Releasing, Mittweg's wide range of expertise stems from a succession of senior positions in the international divisions of both major Hollywood studios and leading independent distribution companies. With United Artists during the 1970's, he held management appointments at the company's offices in Chile, Argentina, Japan and Italy before serving as President of Lorimar Distribution International and President of International Sales and Marketing for Embassy Pictures, both in London. Immediately prior to joining New Line, he spent two years as Vice President of Buena Vista International in Tokyo (a Division of The Walt Disney Company), where he was responsible for the sales and marketing of theatrical and television product in Japan, Australia, and the Far East.

For the past two years, Mittweg has also overseen New Line's domestic and international marketing efforts as Co-Chairman of Worldwide Marketing.

Stephen Abramson has been Chief Financial Officer for New Line Cinema since 1984. He joined the company in 1981 as controller. He was an instrumental member of the team responsible for taking the company public in 1986, and he served an integral role as New Line merged with Turner Broadcasting in 1994. Additionally he has been involved with the company's subsequent mergers involving Time Warner and America Online. Mr. Abramson received a Bachelor of Arts degree from the University of Michigan and a Masters degree in Business Administration from Cornell University.

Emmerich joined the company in 1992 as a dual development and music executive. In his position as President of Music, he oversaw the development of Platinum or Gold-selling soundtracks such as Austin Powers: The Spy Who Shagged Me, Next Friday, Austin Powers: International Man of Mystery, Love Jones, Who's the Man, Menace II Society, Above the Rim, The Mask, Don Juan DeMarco, My Family, Friday, Dumb and Dumber, Now and Then, Mortal Kombat and Seven, among others. He will continue to be responsible for New Line Music.

Prior to his posts at New Line, Emmerich was an A&R representative at Atlantic Records from 1987 to 1992. Emmerich attended Wesleyan, from which he graduated Phi Beta Kappa in 1985, with honors in English, and concentrations in Classics and Film.

Founded in 1967, New Line Cinema is the entertainment industry's leading independent producer and distributor of theatrical motion pictures. New Line licenses its films to ancillary markets including cable and broadcast television as well as to international venues. The company, which is a subsidiary of AOL Time Warner Inc., operates several divisions including in-house theatrical distribution, marketing, home video, television, acquisitions, production, licensing and merchandising units.