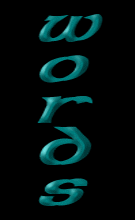 French Première
April 5, 2001

Christopher Lee Interview
Staff Reporter

Premiere: What can you tell us about The Lord Of The Rings?

Lee: The only thing I'm allowed to tell you is that I play the wizardSaruman the White. The shooting, which lasted fifteen months, took place in New Zealand. I went there with my wife and acted for two months. I still have to record some dialogues and some dubbing. I first met Peter Jackson in 1994 at the Avoriaz festival [a horror and fantasy movie festival in the French Alps, now replaced by the Gérardmer festival]. He got the " grand prix " [for Heavenly Creatures], whilst I was the president of the jury. But I really knew him only long after that, when he came to London to audition actors for LOTR. He showed me photographs of the places he'd planned to shootin. Everything was there, on these two islands. As regards geology, geography, landscapes, everything was just like the books. I could not get over it!

Premiere: Did you know the story before?

Lee: I read all three books at the time of their first releases. I was deeply moved by them. This Dr Tolkien is a wizard. I met him once in Oxford. He has created a unique universe, with tongues you can learn, write and speak as well. I had dreamt to be bound to this universe, without really expecting it. Sometimes a dream comes true. It happened to me. I play in all three movies. You may say that times of miracles is not over yet.