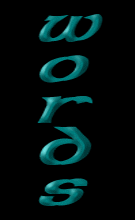 TolkienMovies.com
April 21, 2001

News From Around the Web
Matthew Bass

Here's a good re-cap of what happened last week! New Hobbit pics, the Rings trailer on DVD, Liv Tyler's melting ears, Rings music, and more.

Tolkien Online is reporting:
Sideshow Toy sent us the following announcement: "Exciting News! The first Series of Lord of the Rings Collectible product based on the upcoming feature film(s) has been posted on our site at www.Sideshowtoy.com. The initial products include, statues, busts and miniature helmets. These items will all be shipping in September. We will post Series 2 product next month."

One of our readers, Harry, reports that a friend of a friend involved in the production told him that Stephen Ure plays Grishnakh, captain of the Mordor orc band that slew Boromir and captured Merry and Pippin. It had been previously reported that Ure played Gorbag, an Orc captain at Minas Morgul who was killed in the argument over Frodo's mithril coat.

The "Little Nicky" DVD has a little surprise on it. If you go into Special Features, you will come across three paths, choose Central Park(the middle path) and this will take you to the list of features. On this screen, you'll see Nicky sitting on a park bench, keep on hitting left on your remote until a halo pops into view over his head. Finally, hit enter, sit back, and enjoy the first appearance of the Lord of the Rings trailer on any DVD!

IMDb had this little news blurb about Liv Tyler: Movie stunner Liv Tyler has but one regret over new film The Lord Of The Rings - her ears melted. Liv, says that she tried to keep the prosthetic ears she needed to play her character, but they melted in the sun. She explains, "I was so upset. The ears were amazing and I kept one of them on the dashboard of my car. But they're only made of gelatine so of course by the end of the week it had melted into a sticky mess."
Imladris is reporting:
There is a new pic from The Evening Post that shows some dummy Hobbits in boats next to a river:
http://www.lordoftheringsmovie.com/sharon/April01/spotlor.jpg
My flatmate's ex-girlfriend's work colleague's friend's old dog's owner's neighbour (well almost) had some news for me about the LOTR music recording. The New Zealand Symphony Orchestra is recording Howard Shore's LOTR composition starting this week. The players have had to sign their lives away re confidentiality, so I doubt we'll hear much about it. However, I also found out that Dublin musicians Allan Doherty and Allan Kelley are recording with the NZSO. They are recording incidental music for the films (not theme). New Zealanders can hear an interview with these two musicians on the Radio New Zealand Artsweek program, at 10.06am Sunday 22 April (repeated 9.06am Monday 23 April, and 12.06am Friday 27 April). Also, rumour has it that Wellington composers' group Plan 9 have been involved in some composition for the films. They have worked with PJ before. You can find out more about them, and examples of their work, here.