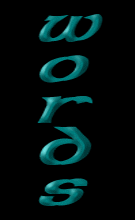 Sierra Studios
May 05, 2001

Sierra Announces Tolkien Game Deal
Staff Reporter

TORRANCE, CA (May 3, 2001) - Vivendi Universal Publishing (VU Publishing), a division of Vivendi Universal (NYSE: V), and Tolkien Enterprises today announced a long-term, exclusive deal calling for the development of interactive games based on J.R.R. Tolkien's worldwide best-selling novels The Hobbit and The Lord of the Rings, a trilogy comprised of The Fellowship of the Ring, The Two Towers, and The Return of the King.

Under the deal, VU Publishing's Sierra studio will develop and release multiple games based on the literary works The Hobbit and The Lord of the Rings over the next eight years. The first game, The Fellowship of the Ring, in development by Seattle-based WXP, Inc., will be released in early 2002 for a next generation console system.

"The Tolkien license, combined with our development, marketing and distribution strengths, is truly a formidable combination," said Agnès Touraine, Vice Chairman & CEO, Vivendi Universal Publishing. "It will reinforce our leading position in the games market, enlarging our offer to customers."

"The Hobbit and Lord of the Rings properties are the pre-eminent fantasy works of our time and represent one of the strongest brands in the entertainment industry," said Hubert Joly, CEO, Vivendi Universal Games. "They provide a tremendous amount of rich material from which we expect to make some of the best fantasy games ever created."

"We plan to release titles on all major gaming platforms in order to make the interactive versions of Tolkien's great works available to as many gamers as possible," continued Joly.

"The world of Middle-earth will come to life in Sierra's upcoming games," said Laurie Battle, Director of Licensing for Tolkien Enterprises. "This relationship will allow us to reach out to a new audience which may never have experienced the magical realm that J.R.R. Tolkien created in The Hobbit and The Lord of the Rings. In addition, people who are already fans of the books will now have the opportunity to step into the shoes of their favorite characters and explore the lands that they have imagined."

J.R.R. Tolkien's The Hobbit and The Lord of the Rings have set the standard for fantasy writers and creators of epic worlds. The novels are massive best sellers, having sold close to 100 million copies worldwide and been translated into 26 different languages. The Lord of the Rings trilogy is the subject of three movies being created by New Line Cinema for release over the next three years.

More details about Sierra's game lineup will be revealed at the Electronic Entertainment Expo (E3) held in Los Angeles, California from May 17th to the 19th.