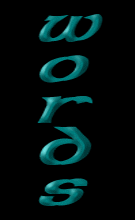 Newsweek
May 22, 2001

That Cannes-Do Attitude
Dana Thomas

You couldn't get more Cannes than this year's opening-night festivities around the film "Moulin Rouge." The premiere was over the top even by the already ultrafab standards of the annual festival. It had a diva. The paparazzi's cameras flashed wildly as Nicole Kidman, the film's star, walked up the legendary red carpet, dashing out into the crowd of thousands to shake hands and sign autographs. It had music and dancing. The famed Moulin Rouge Can-Can gals swished their way up the steps of the Palais des Festivals. And it had buzz. Inside the theater, the black-tie audience erupted into applause several times during the screening of the film, a kitsch-laden homage to India's Bollywood cinema and a send-up of postwar Hollywood musicals.

And then the party. Following a posh dinner overlooking the moonlit Mediterranean, the masses followed Kidman and her costars to the "Moulin Rouge" fete, held in a tent nearby that was done up like a postmodern cabaret. There, after months of quiet restraint in the face of her publicly aired marital problems, the flame-haired Kidman finally let loose. In a black corseted Yves Saint Laurent Rive Gauche gown and soaring stilettos, smack dab in the middle of a 1,000-plus crowd, the Aussie actress laughed and danced, even spinning music for a while alongside famed DJ Fatboy Slim. Many grooved into the middle of the night. It was a rarity, even in party-drenched Cannes, where glasses clink and beats thump nightly at every beach club, hotel ballroom and hilltop villa from cocktail hour to well after midnight.