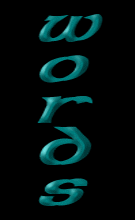 TolkienMovies.com
June 11, 2001

Tolkien Fan Reunion for Fellowship Screening
Matthew Bass

The following was sitting in my inbox this morning:
We're sending you this message in order to make you aware that the big reunion of Tolkien fans is already underway. Since it became known that The Lord of the Rings was going to be filmed, all of the Tolkien fans in the world got to work. The result of that work is the Beleg Aderthad, the purpose of which is to join all of the Spanish-speaking community together in one of the most ambitious Tolkien events of previous times: the Beleg Aderthad, the massive reunion of lovers of Tolkien, with the purpose of getting together for the premier of The Fellowship of the Ring!
For this, we will unite efforts in order to enjoy the universe created by Tolkien and with the dream, likewise, of enjoying a day of partying on the day the trilogy premiers, the 21st of December. In all the cities of the world, a big challenge awaits us called Beleg Aderthad, and in order to accomplish the challenge, we send you the following internet address: www.tierramedia.net, where you will be able to receive more in-depth information about the project that we're carrying out.
We send you our greetings and give our thanks,
Tenna i vinya yomentiŽ !!
The organisation of the Beleg Aderthad