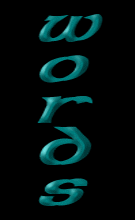 TheBarleyshakes.com
June 11, 2001

Irish Folk Musicians Record Pieces for Rings
Staff Reporter

(As reported by the guys at Tolkien Online...)

The Barleyshakes website reported that two members of the Irish Folk band, Alan Kelly and Alan Doherty, were in New Zealand last month recording with composer Howard Shore for The Lord of the Rings. Alan Kelly was the featured soloist playing with a 96 piece orchestra. Alan Kelly played the bodhran. In all the recorded three pieces of music for the soundtrack.